Modern computers and laptops have at least two or three USB ports and support a wide range of devices. If you've been using a USB device for some time, you know that when you connect a USB device for the first time, the Windows computer will install the correct drivers first.
When the Windows operating system does not detect or install any connected devices, it displays an "USB device not recognized" error message. This is a common error message and it can happen to anyone. We answer all the questions you may have in this guide. Keep reading.
Fix USB Device Not Recognized Error In Windows
The methods that we are going to share below are quite easy to follow. So, let's see some of the best methods to fix USB device not recognized error message in Windows 11
1. Use USB 2.0 Port | Official USB Cable
To get started, you should try connecting your device to the USB 2.0 port. There are still compatibility issues with faster USB 3.0 ports. Therefore, it is better to stick to the traditional 2.0 ports. Similarly, it is highly recommended that you use the official USB cables that come with your device.
This is written with smartphones in mind, as local USB drives only have enough capacity to charge your device, they cannot support file transfer, let alone ADB or Fastboot modes. So give these settings a try and see if they can fix the USB device not recognized error on your Windows 11 PC.
2. Disable The Fast Startup Option
If you have a laptop and you have a problem with USB devices, you should turn off the Quick Start option. Follow this step to do it:
Step 1. First, open the power option and then select "Change what the power buttons do"

Step 2. You should now click on "Change currently unavailable settings".
Step 3. Now you need to go to shutdown settings and then uncheck the "Enable fast startup" option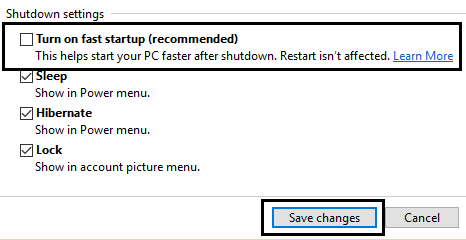 Just click Save Changes and restart your computer. This will likely fix the problem.
3. Update Device Driver
It is not recognized by the Windows device, it just means that Windows cannot recognize the connected device. Sometimes updating the device driver fixes the problem. So let's see how to update the device driver.
Step 1. Go to the Start menu and type devmgmt.msc. You will see the device manager.
Step 2. Now expand Universal Serial Bus Controllers and you can see the unrecognized devices as "unknown devices".
Step 3. You need to double click on the unknown device and then select the Update Driver option.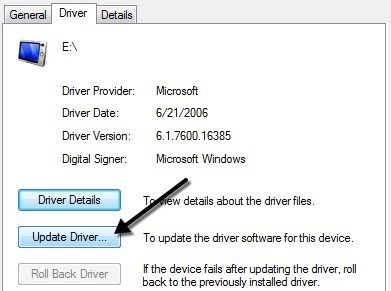 That's it, you're done! This will most likely fix the USB Device Not Recognized 2019 error message.
4. Modify USB Driver Power Management Settings
As mentioned above, Windows can sometimes disable the drivers that power your PC's USB ports. While this is done to preserve battery life, the resulting consequence is that the USB ports can become inactive and unusable.
Follow the steps below to keep the USB ports active on your Windows 10 computer.
Step 1: Right-click on the Start menu icon (Windows logo) at the bottom left of your PC screen and select Device Manager from the Quick Access menu.
Step 2: Expand the "Universal Serial Bus Controllers" group and double-click on one of the controllers labeled "USB Root Hub".
Step 3: Go to the Power Management tab and uncheck the "Allow the computer to turn off this device to save power" option.
Step 4: Click OK to continue.
Step 5: Repeat steps 2 to 4 for all "USB Root Hub" drivers in Device Manager on your PC.
5. Disable USB Selective Suspend Settings
USB Selective Suspend is another power management feature that turns off your PC's USB ports in an attempt to conserve battery power. This is especially found in laptop computers and other battery-powered Windows laptops.
This feature, which is mostly enabled by default on many Windows laptops, could be the reason why you get the "USB device not recognized" error. Turn it off and see if that fixes the problem.
Step 1: Right-click on the Start menu icon (i.e. the Windows logo) at the bottom left of your PC screen and select Power Options from the quick access menu.
Step 2: Scroll down to the Related Settings section and click on "Additional Power Settings".
This will redirect you to the Power Options section of your PC's Control Panel.
Step 3: Next, click on the "Change plan settings" option next to your PC's current power plan.
In the screenshot above, we are going to click "Change plan settings" for Power Saving, as this is the power plan for the test PC we used for this tutorial.
Step 4: Click "Change advanced power settings".
Step 5: Double click on USB Settings.
Step 6: Double click on "USB Selective Suspend Settings".
Step 7: Click the option next to On battery and select Disabled from the drop-down option.
Step 8: You should also disable the "USB selective suspend setting" for the Connected option.
Step 9: Click Apply and then OK to save the changes.
6. Uninstalling A Driver and Reinstalling It
Step 1. First open RUN (Windows Logo + R), then type "devmgmt.msc" and click OK.
Step 2. Now double click on Universal Serial Bus Controllers to expand it. Now insert your USB stick into it and the full list of drivers will be updated.
Step 3. Now you will see the error sign on the serial bus controller that is creating this error.
Step 4. Right click on it and then uninstall it. Then restart your computer and it will automatically reinstall the driver.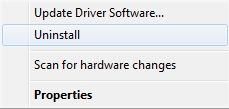 Thats it! you are done, now you just need to restart your computer, then insert the USB driver into any com port and you will not get this error message this time.
Inference
So that was it for this guide on how you can fix USB device not recognized error on your Windows 11 PC. We have shared six different solutions for the same. Let us know in the comment section how successful it has been for you.
Why does my computer say USB device not recognized?
If a driver is missing, out of date, or corrupted, your computer won't be able to "talk" to your drive and may not be able to recognize it. You can use Device Manager to check the status of your USB driver. … This will bring up the Device Manager window. Check to see if the USB drive is listed in the devices.
Why is USB tethering not working?
Their may be several reasons behind not working of USB Tethering. … Make sure the connected USB cable is working. Try Another USB Cable. Restart Your smartphone and Computer / Laptop.
Can detect USB but Cannot open?
If your USB appear in Disk Management but it is not accessible, then it means that drive got corrupted or there is error in the disk. In this case, follow the below steps to fix this problem: Click Start> type msc in search bar and hit ENTER. This will open Computer Management.